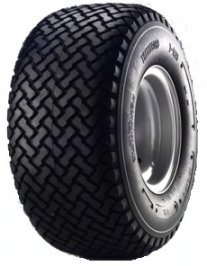 Wheel not included
Orders placed online usually ships within 24 hours
Product Description
Get Real Strength with the Trelleborg Turf Saver Lawn & Garden Tire
The Trelleborg Turf Saver lawn and garden tire is a heavy duty commercial strength tire. It is built to heavier specifications than most other tires and thus will give you better service than many other brands. Quit wasting your time with weak, unreliable tires. These lead to more expenses down the line, headaches, and even injury. This tire offers you the competitive advantage!
Minimize Grass Compaction with the Trelleborg
Finally, you may be worried about grass compaction—something that can affect the longevity and health of your greens and fairways.The Trelleborg T539 turf saver tread pattern will not compact the grass. Trust us—that will make the golf course manager (and customers) happy. This tire is bias ply, tubeless and not approved for highway use.
Wheel not included
Sizes available: Small Tractor Tires Small Tractor Tire Riding Lawn Mower Tires Riding Lawn Mower Tire Trelleborg 26x12.00-12 26120012 2612.0012 26x1200-12 18x.50-8 18508 18.508 18x50-8 20x10.00-8 2010008 2010.008 20x1000-8 16x6.50-8 166508 166.508 16x650-8 23x10.50-12 23105012 2310.5012 23x1050-12 15x6.00-6 156006 156.006 15x600-6 18x8.50-8 188508 188.508 18x850-8 18.5x8.50-8 1858508 18.58.508 185x850-8 20x10.00-10 20100010 2010.0010 20x1000-10 20x10.00-10 20100010 2010.0010 20x1000-10 23x10.50-12 23105012 2310.5012 23x1050-12 26x12.00-12 26120012 2612.0012 26x1200-12